Frigid temps and dry air are often the killers of a good time and a good hair day. Winter weather is notorious for depleting our hair's health, leading to fragile strands, breakage, and staticky style issues. The good news is there are a plethora of winter hair care products and cold weather care tips to help keep your mane in shape during the snowy season. Scroll on and learn how to care for your hair in winter!
(Image Source: Unsplash)
Winter Hair Care Tips
Preventing and combatting winter hair woes isn't as hard as it sounds. With a few simple shifts in your daily routine, your mane can avoid the dreaded effects of cold weather.
Don't Go Outside With Damp Hair
While this one seems fairly obvious, it is important to reiterate. Whether you are leaving for work in the morning or going to and from the gym, never go outside with wet or damp hair. Wet hair and freezing temps do not mix. Allowing your strands to freeze and expand will result in breakage and faster color fading. If you must leave your house with damp hair, opt for a hat and a hood. You may have to deal with hat hair later, but that's better than broken strands.
Invest in a Silk or Satin Pillowcase and Hat Liner
On the same note, hat hair is an unfortunate side effect of winter. To avoid dents and creases in your style, as well as increased breakage due to the friction of harsher fabrics, invest in a satin or silk bonnet or cap to wear beneath your hat. Additionally, sleep on a satin or silk pillowcase at night to continue protecting your strands while you sleep.
Shampoo Less Often
Dry winter air combined with the heat-induced dry air of our homes often causes scalp and hair issues. As this dryness increases, a flaking and itchy scalp can become an annoying reality. If you can, shampoo your hair a little less to avoid drying out. For those who need extra oil control at the root, reach for a dry shampoo and conditioning oil for your ends to avoid overwashing.
Lean on Leave-In Conditioners
A leave-in conditioner is a great way to provide your hair with extra moisture during cooler months. Depending on your texture and density, applying a dime to a quarter-sized amount from mid-lengths to ends will help seal much-needed moisture within your hair shaft. Leave-in conditioners are often applied to damp hair, but there are many on the market that can also be used to seal already dry ends.
Moisturize Overnight
Nighttime is the right time to moisturize your mane. As we sleep, dry air pulls moisture from our skin and hair leaving us feeling particularly parched (this is why you reach for a big glass of water upon waking up). Before bed, apply a moisturizing oil or serum from mid-lengths to ends, then secure your hair in a soft braid or satin or silk sleep scarf to avoid losing those much-needed hair nutrients.
Winter Hair Care Products
Kérastase Nutritive 8H Magic Night Hair Serum
If you're looking for the perfect beauty sleep serum for your hair, look no further than Kérastase. Their Nutritive 8H Magic Night Hair Serum provides eight hours of overnight hair nourishment, prevents tangles, and seals the cuticle of the hair to keep moisture in and provide your hair a satin finish. To use, simply emulsify the desired amount between your palms then evenly distribute throughout your lengths and ends.
(Image Source: Kerastase-USA.com)
Ouidad Moisture Lock Leave-In Conditioner
For the perfect wet application leave-in conditioner, look no further than Ouidad. Their Moisture Lock Leave-In adds hydration, prevents frizz, and promotes shine. Starting with a quarter-sized amount, apply to wet or damp hair from mid-shaft to ends—no rinse needed.
(Image Source: Ouidad.com)
SILKE Hair Wrap
Wearing a hair wrap to bed at night and under your hat is a great way to avoid dry brittle ends, breakage, and flyaways. The SILKE Hair Wrap is one of the most popular with its 100% silk fabrication. And while the SILKE is promoted for bedtime use, wearing this wrap beneath your stocking cap is a great way to keep your style smooth while out in the winter cold.
(Image Source: SilkeLondon.com)
Aveda Scalp Benefits Balancing Shampoo
If you're already feeling the effects of cold weather dryness on your scalp, or if you're prone year round, Aveda's Scalp Benefits Balancing Shampoo is the perfect cure. This gentle cleanser cleans your hair deeply, down to the root, helping to remove excess sebum and buildup. But what makes this shampoo so amazing is its ability to balance a dry, flaky scalp without over-cleansing the hair, or causing oiliness, making it perfect for the winter months.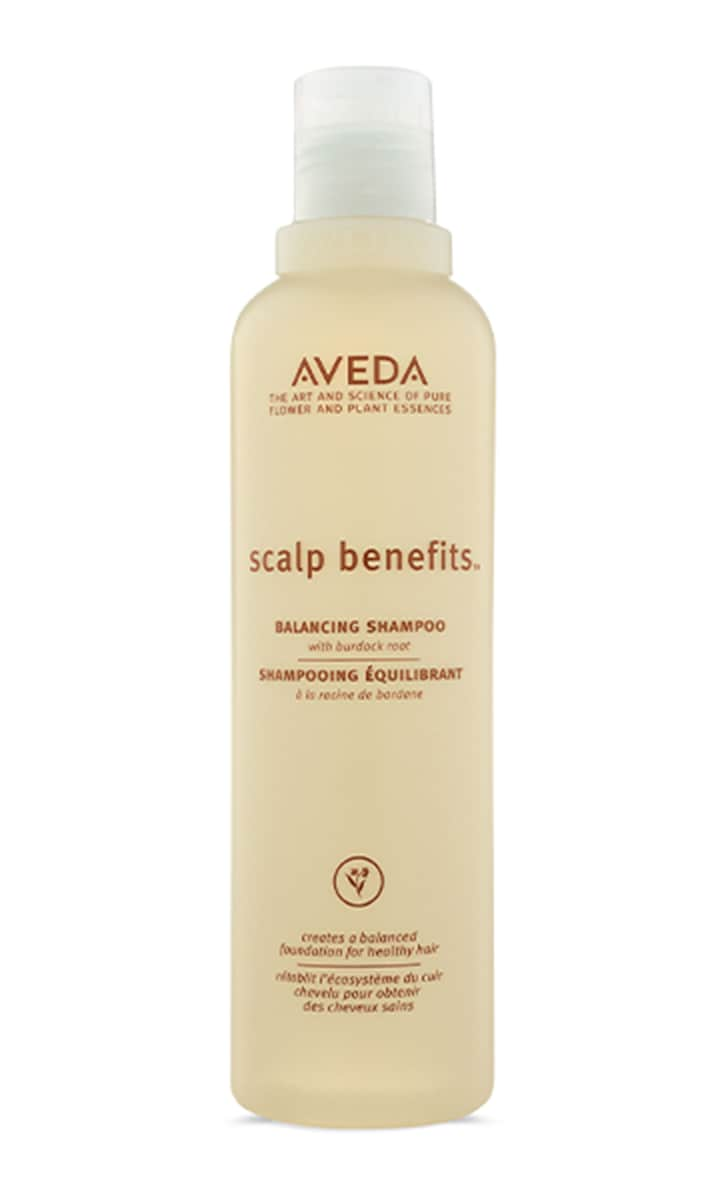 (Image Source: Aveda.com)
OUAI Super Dry Shampoo
One of the best ways to keep hair healthy in the winter is to extend the time between washes. The longer you let your mane retain its natural oils, the better. But for some, oily scalp and flat hair prove to be a problem, preventing extra days between washes. Queue Super Dry Shampoo from OUAI. This super absorbent dry shampoo uses volcanic minerals and rice starch to soak up oils and boost volume, making second, third, and even fourth-day hair a thing of the past.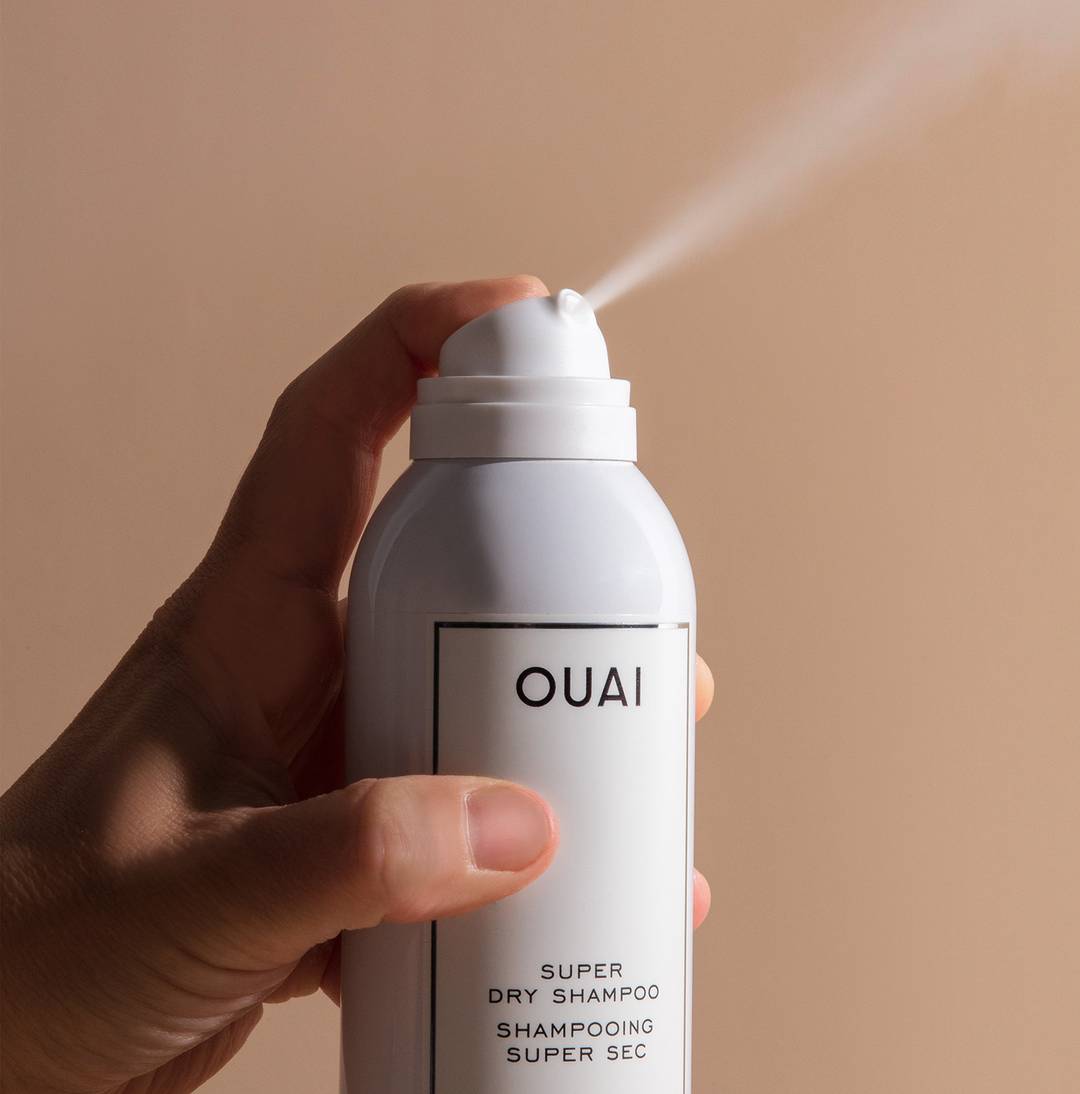 (Image Source: TheOuai.com)
Verb Ghost Dry Conditioner Oil
For some, using dry shampoo more than one day in a row just does not work. Finer tresses can become dry and tangly, prompting a much-needed wash and deep condition. Verb's Ghost Dry Conditioner Oil is the perfect remedy. Pair this dry conditioner with your dry shampoo to extend the time between washes and retain that natural oil your hair desperately desires.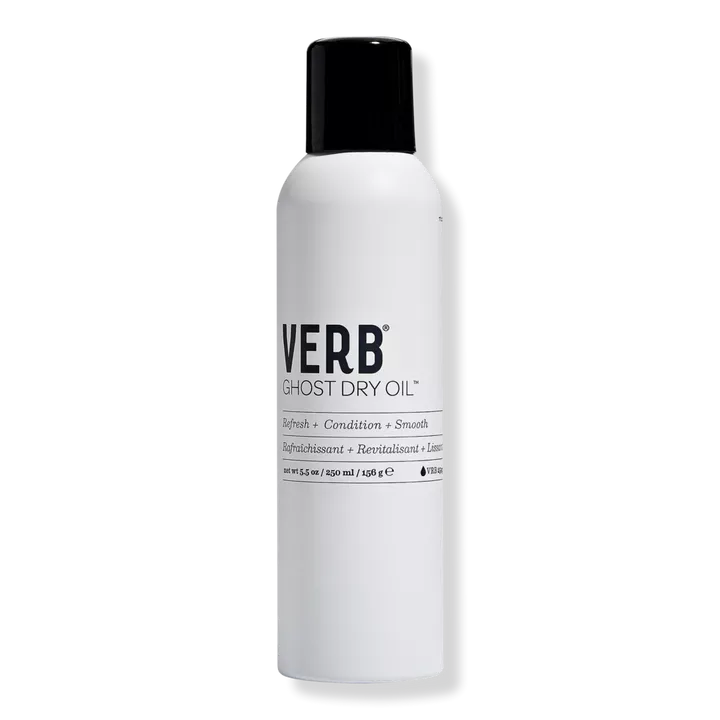 (Image Source: Ulta.com)
Davines OI Oil
Wet or dry, coarse or fine, Davines' OI Oil is perfect for protecting and smoothing dry, winter hair. The anti-frizz formula is so powerful that a single drop can do the work of many. Slide a bit of OI Oil through your mid shafts and ends before donning a hat, after removing your hat, or any time of day for a moisture boost.
(Image Source: Us.Davines.com)
JVN Complete Conditioning Mist
We've said it before and we'll say it again—a leave-in treatment is key for avoiding cold weather hair damage, and having a wet or dry option makes adding one to your routine even easier. JVN's Complete Conditioning Mist will instantly hydrate and remove harsh winter frizz from your mane. You can mist it on wet hair to detangle, hydrate, and smooth, or dry hair to weightlessly hydrate, tame frizz, and revive your style.
(Image Source: JVNHair.com)
Fable & Mane HoliRoots Hair Oil
Scalp nourishment should be an integral part of anyone's winter hair care routine. Moisturizing and treating from root to tip is what will help prevent the dreaded effects of harsher weather. HoliRoots Hair Oil is a pre-wash hair and scalp treatment designed to be used weekly before you wash. Made with ashwagandha and dashmool, HoliRoots hair oil will not only protect your scalp and tresses from the winter blues, but it will also promote thickness and hair growth in any season.
(Image Source: FableAndMane.com)
Amika Dream Routine Overnight Hydrating Hair Mask
Hydration, hydration, hydration. We know we keep saying it, but hydration is truly the number one way to keep your hair healthy in the winter. If adding a bunch of daytime products to your routine just isn't in the cards for you, then moisturize at night. Amika's Dream Routine Overnight Hair Mask will boost your hair's moisture three times over by morning, reduce breakage, and its stain-free formula won't leave a mess on your pillow. Talk about beauty sleep!
(Image Source: LoveAmika.com)
Looking to change up your color for the cooler months? HERE are our favorite dreamy winter hair color ideas!